Hello and welcome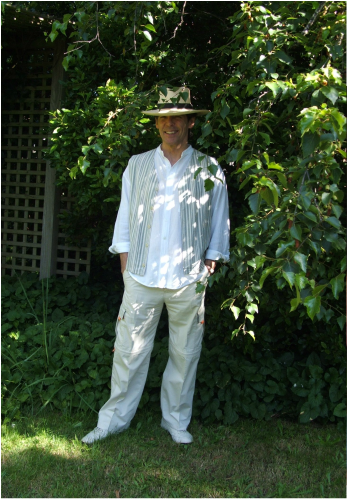 T.D. McKinnon Is Your Author of Choice
​
I am so glad you stopped by. Thank you for taking the time to visit and view my web pages. I just know you're going to have a truly great read. All my books are available as eBooks and I am also releasing them as paperbacks through Amazon. 'Terra Nullius' and 'Trilogy of the One GOD', that was originally released in 2011 under the title 'Heather Skye Wilson Is The Psychic Warrior', are now both available in paperback form. You can purchase my books by clicking the blue buttons below or the book icons at the bottom of this page.
On the Menu ribbon above you'll see the links to:
News - Events & Tidbits, 'Goodreads', MacBlogg, Martial Arts, Martial Arts Photos, Child Abuse, Indies Unlimited, About Writing and Videos pages, plus the synopsis of each of my books, their sample chapters and reviews. There are also icons just below that will also take you to these pages.
When you've got a few moments to spare why not check out my Spotlight page, it's a Lulu! Just click on this link
Lulu,
or my Smashwords page by clicking this link
Smashwords
,
or for a 'good read'
try
Goodreads
.
Following is a brief author biography and a contact form should you wish to send me an email, and if you haven't got an eReader, go to this link to download a free eReader for your computer.
ADOBE
Free eReader
So either by clicking on any icon below, or by using the drop down menus above, will start your T.D.McKinnon reading experience, and get ready to be engrossed, amused, enthralled, thrilled, and most definitely entertained!
These are the blue buttons to purchase my books through any of the following eDistributors.
KOBO
-
Barnes & Nobel
-
Amazon Kindle and Paperbacks
-
Amazon UK
- The Book Depository
---
So what are you waiting for? Start reading!
Cheers
TD

* To read a book's synopsis or sample chapters click on any one of these book icons. *


---
T.D. McKinnon - Author Biography
by Zoë Lake

Born in Scotland in 1950 and raised in the coal mining communities of Scotland and England, T.D. McKinnon joined the British Parachute Regiment when he was just fifteen years old. After spending five years in the British army he worked at a number of occupations including bus driver, furnace-man, builder's labourer, roofer, bouncer, storeman, car salesman, life guard, aquatics manager, private investigator and for many years he was in high risk security: event and venue security, close personal protection, cash and gem escort and armed, rapid response for a national bank group. His close personal protection company was responsible for the close personal security and protection of a member of the Spanish royal family in the late 80's and was also part of the anti terrorist security team for President George Bush senior's visit to Australia in 1992.

Training in the martial arts for most of his life and becoming a master in several forms he represented at national level, both in Scotland and Australia, and became a national referee. As well as teaching and instructing in the private sector, he taught at government and private schools; also in the corporate sector (security industry).

Whilst at school T.D. McKinnon displayed a natural talent for writing, but it wasn't until the 1980s, after moving to Australia, that he began writing again. Initially writing for his own enjoyment, after having publications in the 'Letters to the Editor' columns of several Sydney newspapers, the inevitable, delayed budding of his writing career began. Following articles published in 'Impact, Blitz and 'Combat', martial arts magazines, and 'The Green Earth', an environmental newspaper, he began submitting short stories to various magazines e.g. 'Cosmopolitan' etc.

T.D. McKinnon writes in the genres of action/thriller, speculative fiction, memoir and historical fiction. Titles include 'Surviving the Battleground of Childhood', 'I Was a Teenage Devil - But I'm Alright Now!', John Farrell is 'Utrinque Paratus', 'Heather Skye Wilson Is The Psychic Warrior' now re-titled as 'Trilogy of The One GOD', and 'Terra Nullius'.
---
A Word From the Author

I hope you enjoy dipping into my world. There is something here for everyone: from fiction to true stories that are full of suspense, adventure and thrills, pain, suffering, hope and salvation, with sometimes a lot, and at other times just a little bit of humour and fun thrown in for good measure. I guarantee you'll cry and laugh, be thrilled and sometimes scared, and you will always be entertained and have a good time. And isn't technology wonderful, you can have all of these books instantly!

Please feel free to talk to me via my blog; comment on anything you wish, ask whatever you want, and I will endeavour to respond to everyone.

I live with my wife Zoë who is a professional actor, singer and dancer. Zoë is the editor of all of my works; she is my collaborator, my 'computer wiz' and my inspiration. This website was designed and constructed by Zoë. Additionally she designs and creates my book covers and videos.

One more thing I'd like to say here and that's about my experience with Seth. For those of you who aren't familiar with Jane Roberts and the SETH material books I am providing a link below to the Seth Network International website for your enlightenment and ultimate benefit.

'Revelation' is the word used by so many people I have spoken to regarding their introduction to Seth. I have completed five books, dozens of short stories and many magazine articles to date, and I can't think of a more apt word for my own introduction to the Seth material in 1980.

My Seth and Jane Roberts' books still occupy the top shelf of my book case; on average I re-visit one or two per year and, regardless, read 'The Nature of Personal Reality' every couple of years.

I have five eBooks at this time of writing and, although the books vary in genre, those who are familiar with the Seth material will recognise his influence throughout my work. Please log on to the Seth site using the link below; you won't be sorry that you did.
TD

TO BUY ANY BOOK CLICK ON ONE OF THESE ICONS!

---
Public Speaking Engagements
T.D. McKinnon is available for public speaking engagements on a number of subjects including:
* 'Regaining Your Power - Surviving Physical, Mental, and Sexual Child Abuse',
* 'The Martial Arts and It's Place Within Society - Facts and Fiction',
* 'ePublishing For Authors - All You've Ever Wanted To Know About Independent ePublishing'.
For more information please use the contact form below or snail mail at
T.D. McKinnon, PO Box 147, Pyrmont 2009, NSW, Australia.

---
Please leave and alternate email address.

---